India is one of the fastest growing economies of the world but unfortunately the problem of poverty still persists predominantly with 63% of the population dwelling in slums and villages.
A big percentage of kids, who are the future of our country, are stuck in the vicious circle of poverty, child labour, begging and rag-picking, making their own future bleak. Hence, they are the biggest sufferers and that's why we want to come out and provide these kids the childhood they deserve.
Story Behind Little Hearts
It took just one incident to move us and start "Little Hearts". One day, I, with my friends, went for a weekend out in the city and while we were returning back we came across two street children with runny noses, selling roses and bare foot. That sight never left my mind. In the scorching heat and the burning roads, they moved around with their little feet with mud clinging and small cuts on their feet. This was a condition, NO ONE EVER should come across. That is when we decided to start "Little Hearts", a subset of which is the "SLIPPER DISTRIBUTION CAMPAIGN".
The use of slippers is underestimated. These slippers will not only provide protection from the sun and injuries but also from intestinal parasitic infections, worms, anaemia and tetanus. Apart from the physical protection, slippers also provide a sense of dignity, which every kid deserves.
While food stuffs and medicines are short lived and will run out in few days or maximum a few weeks, slippers are such items that cannot be afforded by all and yet will last for a minimum of 5-6 months and even more.
We are initiating the drive with 2 cities, Jaipur & Delhi, and planning to move on to more cities and more diverse campaigns. Let these street children feel that they too are a part of our society. Gift them, make them happy & also, pave way to their brighter future taking one step at a time! Imagine, the kid you meet at the longest signal towards work, how happy she/he would be when presented a new pair of slippers?
Project Summary
Providing slippers to 2000 street kids to protect them from fatal diseases & give them the childhood they deserve!
Why believe in our project?
We have already initiated the drive, but your support to cover more street children is indispensable. We have already successfully conducted campaigns earlier, and we believe to have brought an impact in their lives and smile on their face. Our core team consists of doctors, hence we understand the health needs of kids and keep healthy & hygiene at top priority of our list.
With every progress made and milestone achieved, we will transparently update all stakeholders about any advancement.
Our Team
Dr. Samar Hossain
A young innovative visionary doctor,Dr.Samar Hossain, from New Delhi,founder of "LITTLE HEARTS" is all set to make a difference in the lives of street children.
She is on a difficult mission of giving these read more…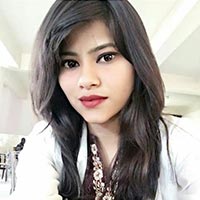 Neelu Yadav
The Co-founder of Little Hearts A MBBS Intern and a true Taurean. This soft hearted and caring medico finds time despite her busy college schedule for nobel causes. Neelu is in-charge of the state of Rajasthan for the collection & distribution purpose.

Qamar Raes
Sports enthusiastic Cancerian, loves watching action movies and surfing the net. Traveller and avid foodie. A Talent acquisition and Campaign Manager by profession, Qamar loves helping others and despite his hectic schedule finds time for Little Hearts. He is the in-charge of the state of  Delhi and Gurgaon for the distribution of slippers and donation collection purpose.

Suraj Saluja
A leo with a passion to help others. This Punjabi doesn't give up. He is on his way to make a difference. A nature seeker and travel enthusiast, Suraj is in-charge of the Mumbai city for Little Hearts.

Our Members
Kaushalya Chaudhary
Kaushalya Chaudhary is an ardient supporter of the rights of children. She has been working dedicatedly towards various causes related to children. She is the recently appointed member of the LITTLE HEARTS NGO.
Kaushalya ji will be heading the Ghaziabad region of Little Hearts. She hails from Govindpuram and can be reached out easily.
Ansh Akhter
Introducing a member who has been associated with Little Hearts for quite some time.Ansh Akhter- a very enthusiastic youngster whose aim is to help the under privileged.
Dr Nidhi Budh
Associated with Little Hearts since August 2017.
Dr Ekta Arora
A recent member in Delhi but most passionate towards any social causes.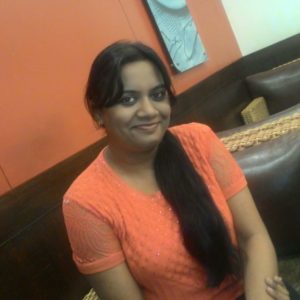 Dr Pallavi Singh
Creative Head
Our Collaboration
Our Contributors
Our contributors are from India, Canada, UK & USA